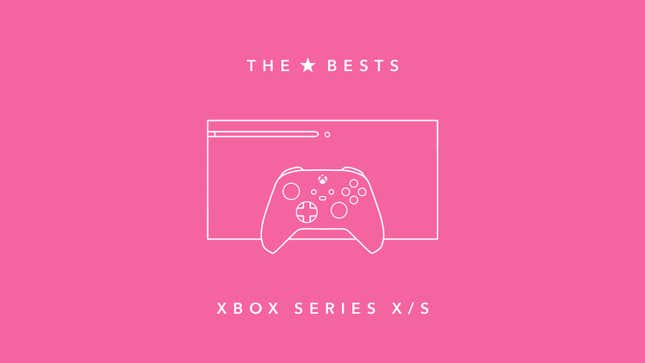 A new console generation usually means a new library of games. That's not exactly the case with Microsoft's Xbox Series X and Xbox Series S, at least not yet. So far, there are few true next-gen exclusives. Instead, Xbox games are often released in both last-gen and next-gen versions.

Meanwhile, a handful of legacy Xbox One titles have received "optimized" versions for the Series X and S. (In other words: sharper resolutions and higher framerates.) Amid the 30 or so "optimized" games, there are some true gems. Though you can technically play all of them elsewhere, they perform notably better on these new consoles.
Yes, the Xbox Series X and S are basically suped-up Xbox Ones, which means you'll rarely be pressed for awesome games to play. A good rule of thumb is this: If it was playable on the Xbox One, it's playable on the Xbox Series X and S. (To that end, here's our list of the best games for the Xbox One.) There's also the matter of a little service called Game Pass. For $10 a month, you can access a library of more than 100 Xbox games, including first-party exclusives and a rotating slew of third-party hits. (Hey, look, here's our list of the best games on Game Pass.) With all that in mind, here are the best games for the Xbox Series X and the Xbox Series S.